Affordable and Reliable Home Security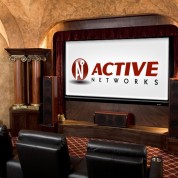 According to the data released by Uniform Crime Reporting Program of the US Department of Justice – Federal Bureau of Investigation, there is an estimated 2.2 million cases of burglaries in 2008. Burglary is on the rise as of now. Burglary offenses cost victims an estimated $4.6 billion in lost properties and 70.3% of all burglary offenses are within residential properties.
Installing a home security system is a smart decision. One of the main reasons why we install a home security system is for our safety – to protect us from the outside world. No matter how friendly or nice the neighborhood is, we can never be too certain and trusting. Even when buying home security systems, make extra efforts in research before deciding to purchase from any company or telemarketing offers or online shops. This may save you from deceitful people attempting to take advantage of uninformed and vulnerable people.
Researching a company and their offers and comparing them to other companies is a good way to weigh your options and also know if the prices are reasonable. Don't be tempted to buy cheap home security for they might not be as reliable as the more pricey ones. Remember that the safety and protection of your family and your belongings should be your priority. When you browse through a company's website, make sure that you read all the information regarding the product, installation process, the company's guarantee and of course their customers' feedbacks.
You may also get some information from your friends and family members who recently installed a home security system. Ask them about how they found out about their system, how reliable is it and other information you might need as part of your research.
The bottom line is to make sure you are a smart consumer. Then make your decision and enjoy a worry-free sleep you will have with a quality home security system.
Comment(s)
Junards | March 28, 2014 - 01:52 PM
Hi Watts-up yo!? This article is good yo!? I like it you!?
Luna | March 28, 2014 - 02:00 AM
Here is my Eclipse!
Leave a Comment
Your email address will not be published. Required fields are marked *