Multimedia Audio Visual and Communication Resources
Date: March 28, 2014 | 3 Comments
Active Networks is a multimedia service company that specializes in all areas of IT consulting, telecommunication installation, and audiovisual production. Our team is backed by more than 13 years of experience in the multimedia industry, so you can always count on us to find the right IT
solutions for every situation.
Affordable and Reliable Home Security
Date: March 27, 2014 | 2 Comments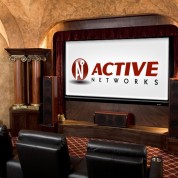 According to the data released by Uniform Crime Reporting Program of the US Department of Justice – Federal Bureau of Investigation, there is an estimated 2.2 million cases of burglaries in 2008. Burglary is on the rise as of now. Burglary offenses cost victims an estimated $4.6 billion in lost properties and 70.3% of all burglary offenses are within residential properties.
Installing a home security system is a smart decision. One of the main reasons why we install a home security system is for our safety – to protect us from the outside world. No matter how friendly or nice the neighborhood is, we can never be too certain and trusting. Even when buying home security systems, make extra efforts in research before deciding to purchase from any company or telemarketing offers or online shops. This may save you from deceitful people attempting to take advantage of uninformed and vulnerable people.
Researching a company and their offers and comparing them to other companies is a good way to weigh your options and also know if the prices are reasonable. Don't be tempted to buy cheap home security for they might not be as reliable as the more pricey ones. Remember that the safety and protection of your family and your belongings should be your priority. When you browse through a company's website, make sure that you read all the information regarding the product, installation process, the company's guarantee and of course their customers' feedbacks.
You may also get some information from your friends and family members who recently installed a home security system. Ask them about how they found out about their system, how reliable is it and other information you might need as part of your research.
The bottom line is to make sure you are a smart consumer. Then make your decision and enjoy a worry-free sleep you will have with a quality home security system.
Decorative Outdoor Speakers
Date: March 28, 2014 | 157 Comments
Your home entertainment system doesn't need to be only indoors. Extend the fun outside! Outdoor entertainment systems are good to have during barbecues, pool parties, birthday parties, or any gathering which you're planning to hold in your yards. Outdoor speakers give life to any party especially if they produce the best sound. They don't need to be hidden in your eaves or set up in the most secluded place just because it doesn't match the décor or color scheme of your home. Outdoor speakers are available in a variety of decorative options like decorative rocks, planters, lanterns, fountains and even yard animals. They can be wired and wireless, small to large and of any color you want.
One of the most popular audio formations are rock speakers that come in different sizes and prices depending on how big the space you need to fill. These rock speakers can be placed somewhere in the patio, around small to large yards and even around the pool.
 
Wireless speakers let you enjoy audio in your backyard or patio with ease and convenience. You don't need to run cables or wires, you can place them in the perfect spot without any trouble at all and you can easily put them inside for storage during a bad storm or just for security of your belongings. They come in various designs and sizes and they are complete with everything you need including a mini adaptor cable that hooks up to the transmitter and then to your mobile device or music player.
Outdoor audio is about having fun and getting the best audio system perfect for open spaces. You can combine technology with art at the same time to match your yard's theme and to add more beauty around your garden. With so many designs to choose from – frogs, birdhouses, rocks, and even life-sized German shepherd – you are sure to impress your guests when you tour them around your place.
Check out more interesting and affordable outdoor speakers from Active Networks – one of California's leading providers of Audio & Video sales and services.
Speed Requirements for Video Streaming
Date: March 28, 2014 | 1 Comments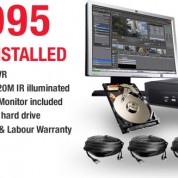 For those who stream video from online sources, the speed at which data can be sent into their home is critical. You don't want to have to wait for a long time while the video buffers or loads. This can happen when your connection isn't fast enough that the video sometimes stalls. This can also be caused by the content provider sending you a lower quality stream because your available speed can't handle anything more.
What most people refer to as "internet speed" is actually the bandwidth available to receive date from the internet into your home. It is measured in megabits per second and it is the amount of data that can be transferred from the "cloud" to your connected devices in one second.
As for now, no video streaming requires anything close to 100Mbps. But since all of the internet-connected computers and gadgets in your home network share the total bandwidth you're paying for so you would want to have a faster internet connection for a better streaming quality you would enjoy.
Some of us are willing to pay for more expensive fee as many internet providers charge a premium for faster speeds. For those who don't know why the overall bandwidth is low, you might want to check your neighborhood's network with internet providers. If your neighbors subscribe to the same cable provider or share your building's overall bandwidth, it is a possible cause why there is a decrease in bandwidth especially if you all want to stream at the same time.
To have an idea of your internet speed plan, look at your internet provider bill or check under internet services on your cable or phone bill. You can also test your current internet speed using the speed test websites. If you want to upload and view your photos or watch online videos, consider opting for a faster internet package.
The need for faster speeds will continue to grow. There will be a time when we will be streaming 4K video or we'll need more bandwidth for high-resolution audio formats. Whatever the case may be, we might find uses for gigabit internet speeds in the near future.
Fast & Affordable
Date: March 28, 2014 | 11 Comments
Duis ligula massa, consectetur a tincidunt pulvinar, vestibulum at ante. Nunc luctus porta mi a estib ulum. Etiam sem nisl, auctor sit.